The idea for TASTE emerged in the summer of 2011 when its founder, Amy Buchanan-Hughes, was volunteering for a school in rural Uganda. She found that although science lessons were compulsory and therefore frequent, facilities for students to experience science firsthand were seriously lacking. Individual schools could not afford to invest in sufficiently well equipped laboratories to allow regular student practical classes.
Amy began to imagine an organisation which would send mobile laboratories to visit schools in rural Uganda. Each laboratory would only need to buy equipment once, but would be able to provide thousands of students with regular access to its facilities and well-trained staff. She consulted with local headteachers,students and community leaders and found strong support for the idea.
Co-directors Elizabeth Kyewalabye and Ivan Bwowe joined the project in September 2011 and TASTE Uganda was registered in Uganda as a Community Based Organisation. Taste UK was founded soon after with the aim of raising funds and equipment donations for mobile laboratories from donors outside Uganda, and became registered with the Charity Commission in 2012.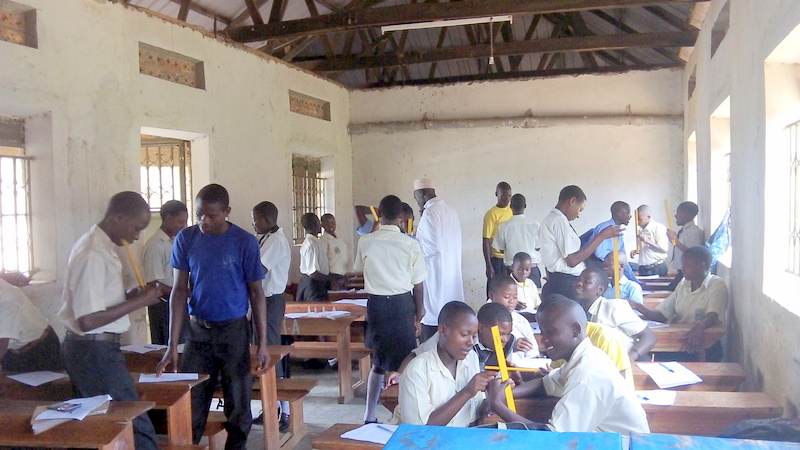 Thanks to the support of our funders and donors, TASTE was able to purchase a van and equipment, and began to operate in Uganda for the start of the 2013 school year. In its first month reached more than one thousand students, and this figure continues to rise.
TASTE is an organisation in its infancy, rapidly growing with the assistance of academics, teachers and donors around the world. We welcome support from anyone, anywhere; if you are interested please find out how to help.